Want to get your projects or tasks organized, collaborate remotely with others and meet deadlines?
Brand New Over-The-Shoulder Video Series On How To Use Trello®.
Hey Bestie,
Do you have goals and ambitions for your business that you want to achieve in the coming days or months?
Are you looking for solutions that will help you achieve this faster without a bunch of headaches?
Do you you need a structure to stream line your business processes?
How about something that can help you gather all your thoughts, ideas, projects, people and your entire business processes in one central place so that you can exercise full control over those activities at a glance?
The answer to your needs is: Trello.
Here are just a few examples of how I use Trello in both my business and my personal life:
Social media, goal setting, product, blog, email and project planning.
Client flow, coaching and on-boarding.
Business launches, funnels and marketing strategies.
Road-maps, to do lists and budgeting.
Meal planning, inventory sourcing, holiday gifts, promotions and remote schooling.
Remote team collaborations ……..seriously need I go on! I use Trello for practically everything.
Streamline Your Processes.
Free Up Your Time.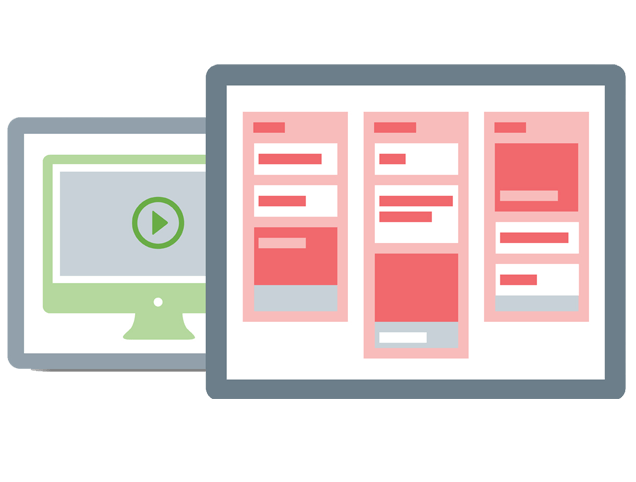 Trello creates both organizational visibility and accountability. It can fit the way the work and be applied to many business processes.
Trello can help you gather your team remotely in one place and help everyone collaborate with each other.
Trello can let you know every detail of what's going on in each phase of a task or projects development while keeping you informed of who has done what and when.
It helps you focus on the important things that matter and that efficiency can allow you to grow your business faster.
Manage Any Project.
Your Way.
Trello is probably one of the best project management platform you'll ever need for your business.
Trello gives you a visual overview of what is being worked on and who is working on it.
You remain in control of all activities if you want to or you can start delegating assignments to team leaders to manage certain projects or tasks while still meeting deadlines.
Trello is extremely powerful when you know how to use it.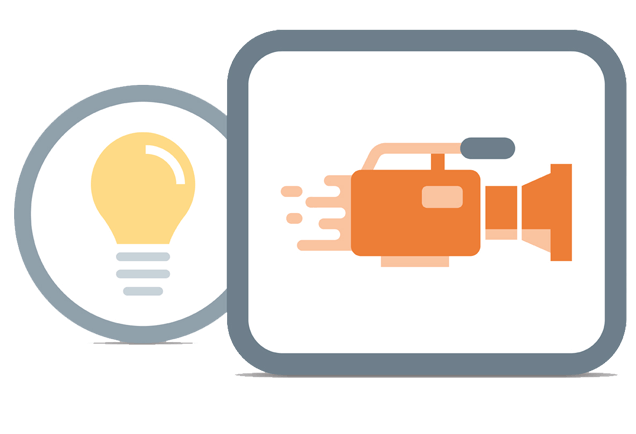 Why You Need To Get Started Now:

Centralize Everything. Get everything in one place. Know everything at a glance.

Stay Focus. No distractions with emails and messaging. Focus on what is important till the completion of projects or tasks.

Accountability. Know when and what everyone is working on while having accountability for specific tasks or assignments.
(Perfect for remotely working with your team or clients)

Deadlines Help People Be Efficient. Trello works with deadlines and time allocated to complete assignments. This improves efficiency.

It's FREE. You can get started for free and get access to tons of ready made templates that you can simply copy then use in your business!
Use the basic edition of Trello for FREE.
The list goes on and on.
Trello is without a doubt one of the best project management platforms out there.
In fact, when I discovered Trello I didn't know how I lived without it! I use Trello for a multitude of things in both my business and my personal life.
I think everyone should have access to this amazing resource. That's why I decided to offer this unique over the shoulder video series so you can get started quickly with Trello.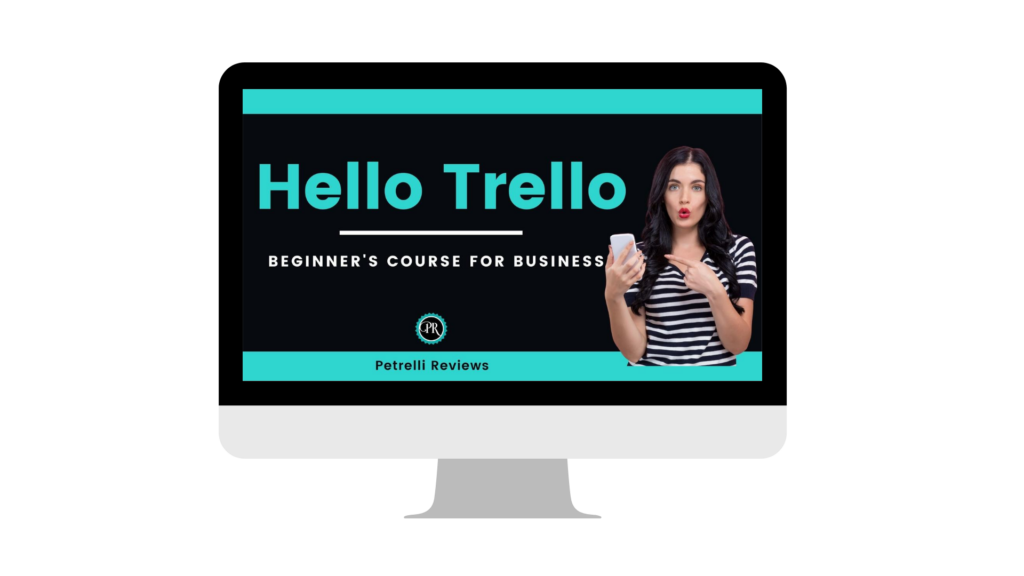 How To Get Faster
Results Using Trello
There's nothing like this video series.
Watch as we show you how to get your business processes streamlined on Trello and accelerate your team productivity.
We reveal the best tips for using this amazing platform. You'll get to see everything explained in a step by step over the shoulder view. Plus, a bonus lesson on how to use Trello to plan your social media posting.
There will be no guess work, even if you are NOT techie.
All you need is approximately one short hour of your time to learn everything and you'll be ready to get started with Trello.
Here's What You'll Discover Inside
This Video Training:

You'll learn exactly how to sign up and use Trello for FREE.

Learn bite size step by step instructions on how to use Trello.

Learn how to easily work with Trello's interface and dashboard.

Learn how to correctly configure your settings in Trello.

How to use Trello's Power Ups features.

Learn how to use labels and comments the right way.

Learn how to create teams, checklists and project boards.

Discover how to integrate Trello with your Google Drive etc..

Learn how to use Trello's activity tracking and storage features.

The fast and easy way to share files and open up discussions.

How to integrate Trello on your mobile device, to work on the go.

BONUS lesson on how to use Trello to plan your social media.

Resources on where to get FREE Templates for Trello.
Grab this amazing offer and
save the hassle of trying to figure it out alone
Many people that try to figure things out on their own end up wasting a lot of time and get frustrated only to end up with nothing.
That's because they spin their wheels, follow bad advice and just don't get the right roadmap to success.
This video series will prevent that from happening. When you invest in this training today, you will everything right as we do it so you can replicate it.
It's THAT simple.
All without wasting too much of your precious time.
I believe Trello will help you and your business so I'm going to make this offer so good that you simply cannot resist.
Today, you can get my Trello Course valued at $199 for just a one-time payment of $67.
Click The Button Below Now To Get Access To This Online Video Course For $67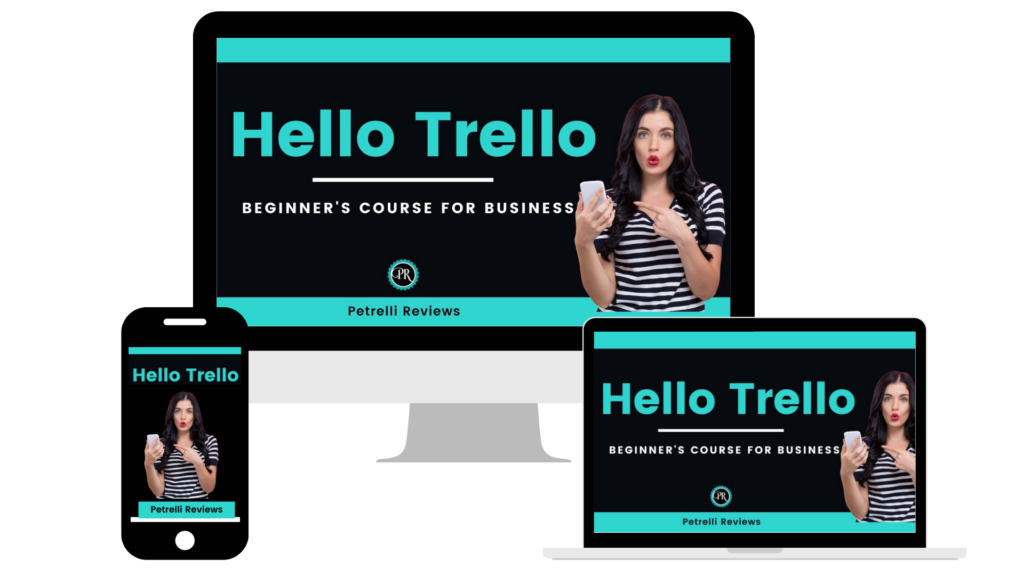 P.S. When you complete the course you will get an opportunity to get an extra FREEBIE.
What are you waiting for Bestie? I can't wait to see you there!