Is Crappy Website Traffic, Spotty Sales, Limited Reach, or Crickets for Engagement Killing Your Business Success?
You Can Drive Traffic, Increase Sales and
Drive Brand Awareness

with Instagram & Facebook Stories.
I Can Show You How with my newest online training called: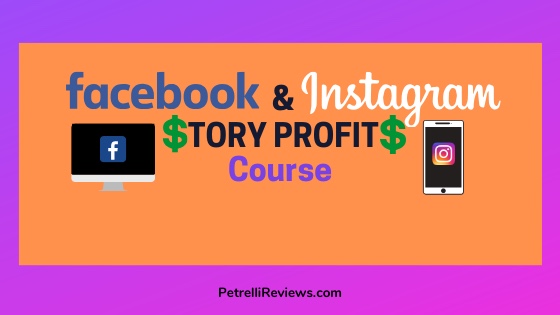 Hey Entrepreneur, 
I know how discouraging it can be to put your heart and efforts into a project or business, only to feel like your efforts missed the mark. It can really make you want to throw in the towel but don't give up on yourself or your business just yet. There are several things you can do to turn this frustrating situation around.
If you're not consistently meeting your business goals, something's got to give. Identify where the weak link is and fix it. Depending on what goals you have or just how many are falling short of their target, you may discover that you need to make multiple changes, in a variety of areas.
This doesn't mean you'll have to put in a lot of extra time and effort to achieve your goals. This is the perfect time to make the needed changes because you have a chance to implement a very beneficial marketing method called social media stories.
This highly visual content form appeals to a wide range of a targeted demographic, from young adults to the over-30 crowd. The best part is that with a little planning, social media stories can help you meet goals in every area of your business from website traffic to repeat sales.
Social media stories are still fairly new in the big scheme of things but by adding these very visual stories now you can still get early-adoption benefits. You can do this by becoming one of the people in your niche, who is on the ball with the latest marketing methods.
If creating visual content makes you want to hide under your covers for fear of embarrassment, you're not alone. Producing videos can be scary and creating images may seem out of your league, but they're not!
I'll show you how to quickly attract more business with stories, incorporate more visuals, interact with your target market, and meet your business goals. It really is a lot easier than you think. You don't even have to be particularly creative when it comes to these types of images and videos or have that natural "vision" that designers have. I can help you know what your audience wants, which is very important to attracting and motivating them to buy from you.
If you have never met me before let me take this chance to say, Hello!
My name is Deana. I'm a social media coach and digital marketing expert. I help tech challenged, Do-It-Yourself boss babes to slay on social media. My purpose is to teach passion filled entrepreneurs how to showcase their products or services for profit.  I show small business' how to effectively utilize FREE on-line resources to market their business. As a digital strategist, I give step by step tips and tactics to leverage NO COST social media to generate PR (publicity and revenue) for brands or business'.
In fact, I have used my own tools and techniques to get magazine, tv, radio features and red carpet invites interviewing celebrities. As well as became a paid influencer.
Throughout your online course time, you will develop the tools and confidence to take action. My way of teaching is to empower you in becoming a LEADER in your industry and show you ways to MONETIZE your niche.
#SmallBusinessSupport, Can I get an Amen!!
Click Here to Get Started Today
But don't take just my word for it, listen to what some of my clients have to say and them keep reading for the details on what this course includes.
---
Feedback from Satisfied Customers: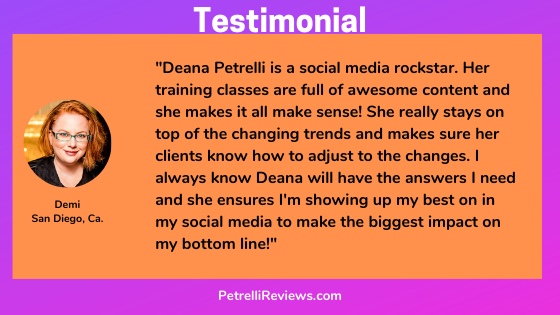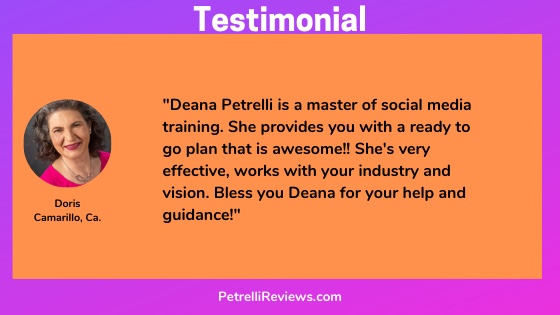 ---
Introducing Instagram & Facebook Story Profits Course
Storytelling has always been particularly effective when it comes to marketing. Stories have emerged as an amazing strategy to use in conjunction with social media marketing. If you want to attract more business with social media stories, incorporate more visuals, interact with your target market, and increase your leads, you're about to learn how.
Here's why audiences love social media stories:
Whole stories can be consumed in seconds.

Stories with hashtags are easy to find and access.

Relevant stories make audiences feel more involved and important.

Audiences like seeing the "real" you in "real life" situations.

 

It's more personal.

Stories address their impulse wants, as well as here-and-now needs.

Visual stories excite, intrigue, and empower the viewer with choices.

Stories can provide many, highly-visual forms of info within one story.
---
In this "New Course" you will learn how to use Facebook and Instagram stories to increase sales, grow your list and drive brand awareness.
Lesson 1: How to Use Instagram and Facebook stories to drive brand awareness, grow your list & increase sales
In this lesson, you will learn:
Why Use Instagram and Facebook Stories

6 Appealing Story Types for your Audience

Tips for Using Instagram Stories

Tips for Using Facebook Stories
*Bonus: Downloadable story planner worksheet* 
Lesson 2:  Instagram Stories Set-Up (over the shoulder video tutorial)
You'll learn how to navigate your Instagram account, as well as how to create and post your Instagram stories. Plus, you'll get usage tips to get you off on the right track so you can post like a pro.
Lesson 3:  Facebook Stories Set-Up Guide (over the shoulder video tutorial)
You'll get step-by-step instructions on how to set up and post your Facebook stories, as well as tips to help you make the most of your Facebook stories.
*Bonus: Downloadable Story Tip List*
Lesson 4:  Frequently Asked Questions
With this FAQ, you have access to the most commonly asked questions and answers about Instagram and Facebook stories. You won't have to search endlessly for what you need to know. All the basics are right here at your fingertips.
Lesson 5:  Story Strategy
Make your stories even more unique by using elements and features. Mixing elements in the story's platform allows you to create images and videos that are truly unique and eye-catching. Use these techniques to build the like, know and trust factor with your audience to turn them into raving fans.
*Bonus: Downloadable Story Checklist*
Lesson 6: Taking Action
Put your knowledge to use and continuing your social media journey for success.
Bonus:
Optional FREEBIES 
---
Ready for Instant Access to Facebook & Instagram Story Profits Course?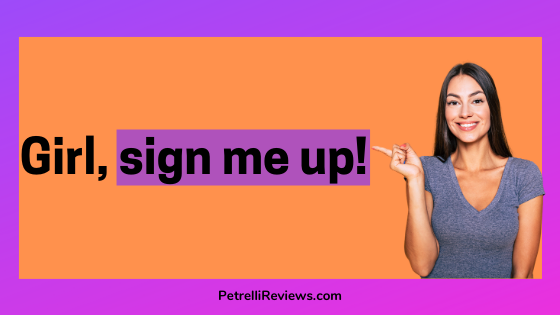 Click Here to Get Started Today
---
Still on the fence? Here Are Some Great Extras you are going to get if you buy now:
These extra goodies are included with your purchase and come at absolutely no extra cost to you. With a combined value of over $274 you are getting a steal of a deal on this course and bonuses.  These bonuses are  perfect to help you immediately implement what you will learn in the course.
Bonus #1: Count them…1-2-3 downloadable items!!! A story planner worksheet, a tips list and a checklist.
Push the social easy button and work out your story ideas with these fabulous helpers. Every student in the course gets an easy story planner worksheet, tips list and story checklist! Yes, Boo I got you.
Bonus #2: Optional freebies: Done for You Facebook & Instagram story template graphics!
Start your story journey off with 20 story templates I have used for my own business and for my top clients! That's right, at the end of the course you will have the opportunity and instructions on how to get these story template graphics that you can use for your business for FREE!!! No worrying about what to post, you will have these babies to jump start your story success, saving you time and effort! 
Sign up today.
Let's face it, the competition is getting stiffer each day. It's more difficult to stand out, catch your target market's attention, and motivate them to take action. That's why this package is so valuable to you. It gives you a head-start and an edge over much of your competition.
Can you really afford to let your target audience slip through your fingers while you try to learn all these strategies and tips on your own? There is no need to do this the hard way when you can save money and time simply by clicking the link below to get access to all of these resources instantly.
---
Get It All for Only One Payment of $97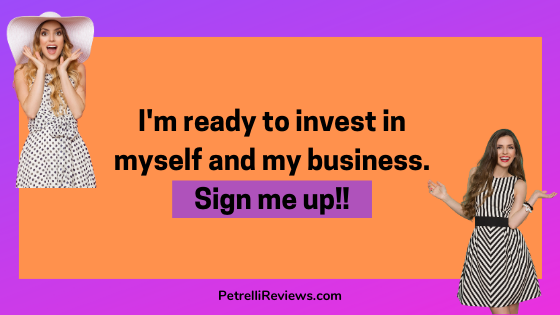 Click Here to Get Started Today
Here's to your story success, now let's go make history!!!