Facebook Dating, replacing the swipe right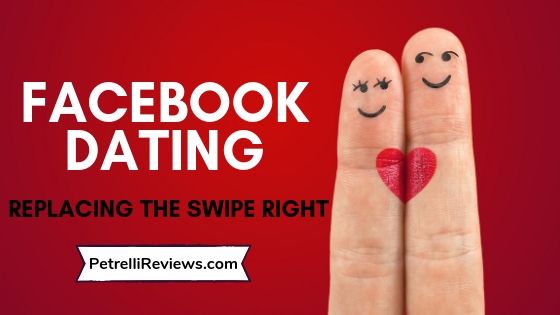 Move over dating apps of the past, there is a new competitor in town. People have joked for decades that their ex's would find them on Facebook and try to reconnect. As a social media coach I'm not saying I haven't seen my share of blissful reunions and a few caused divorces due to the internet but what's this? Facebook has finally decided to take part in some official love matching! This is a newly released feature to the US but has been in use in Canada and other countries around the world.
It is said that not everyone in the US will have the option to use this new feature as it rolls out. As per the usual, this new Facebook feature appeared in my account a few days ago. I suspect this is because I am a social media trainer and consultant. Facebook is likely only making the feature available now to accounts that are in the social media niche or ones that do not indicate a relationship status.
So how you will know if your account has been offered this option? You will see a heart icon at the top of your Facebook account. I will say that the FB dating icon looks very similar to the one currently used for the dating company named Zoosk. Having the heart icon on your Facebook means you can click on it. It will then prompt you on how to sign up (see the example pic below). Not interested in dating? No problem, you can indicate your preference there. When you do this it makes the option then disappear.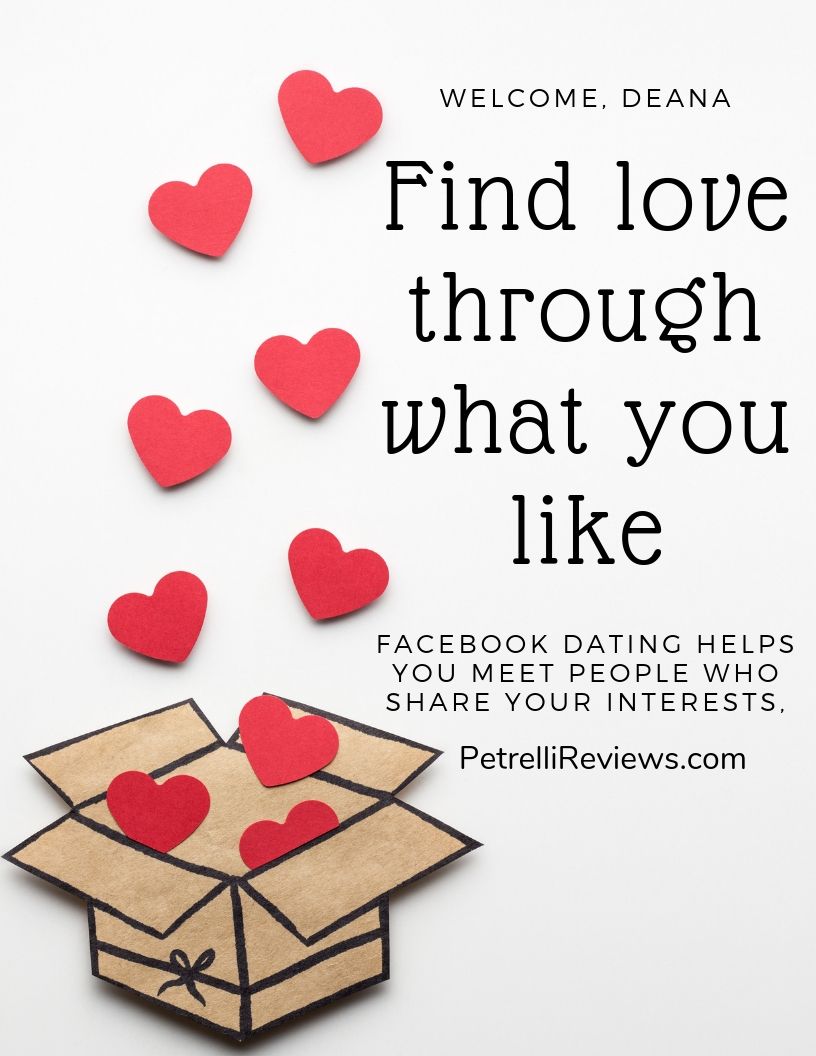 Facebook Dating Breakdown:
First off, this new feature requires you to sign up for a dating profile (the standard dating stuff). The new dating profile is said to be distinctly different from your regular Facebook profile account but how this is done isn't really discussed. Two, while you access the dating profile through your regular account its activity is not supposed to be visible to your regular friends list (interesting). The activity could become visible to one of your regular FB friends if you decide to match with them on something they term as Secret Crush.
Third, the conversations on Facebook Dating are said to be separated from your regular conversations on messenger but it does not specify how exactly this is delineated. Fourth, as a preventative measure for spam, only one message or photo can be sent to someone unless the sender gets a response. Fifth, business marketers need to beware! Posting in the app for business purposes is a violation of FB terms. Sixth, Facebook Dating allows you to delete your dating profile at any time without having it affect your regular account. What a relief, that way no one is stuck with a dating profile once they are no longer interested in dating.
 Facebook Dating will suggest matches based on 3 things:
Things you share or do on FB
 Interests you have on FB (like events you have attended or groups you are in)
Information you add as preferences to your FB dating profile
I understand this is done for the user experience or intent to find a well suited match but there is a little concern inside me wondering about the privacy factor. Facebook has had some troubles in the past with user data and privacy. I'm curious if the data collection on Facebook Dating is worth the exchange. Maybe, Facebook's use of the data will later evolve into something for profit that users did not anticipate. The jury is still out of this one, only time or experience will tell.
Safety Guidelines
The one thing I was impressed with was that Facebook had a section labeled Safety Guidelines. Social media safety should be common practice but many people either forget. Some people throw caution to the wind when it comes to social media. I advise my social media clients that it is a good idea to practice good social media safety on any platform or app as a precaution. The information Facebook gave in this safety section seemed like common sense but I know from my coaching experience there are a lot of people who may be unaware of the dangers in social media. It's a good idea to follow a social media expert on Facebook so you can be alerted to changes as they occur. Here's a link to my Petrelli Reviews Facebook page if you are interested in free social media tips.
The safety guidelines discussed sharing your personal information carefully and not to share identifying information to strangers. Facebook even touched on the fact that people can misrepresent who they are in many ways. To keep creepers at bay the literature addresses blocking and reporting people if you have a problem. It also includes the clickable links on how to do this if necessary and warns users to watch out for scams. Lists common signs to watch for, outlining ploys people may use to dupe a person into doing something they shouldn't do. The literature reminds users to not send money to strangers. After all, dating online can be some difficult to navigate so Facebook continues with information on getting to know someone, doing your due diligence for meeting up and how to stay safe when meeting in person.
Social Media Help
As a social media coach and consultant, I have personally watched Facebook's evolution over the years. I have enjoyed testing new features and teaching my clients how to use their social media. Many people are interested to see how Facebook Dating works out. If you have questions or need help in social media feel free to connect with me at: PetrelliReviews.com