15 Father's Day gift ideas that don't suck and are sure to please the pickiest Pops!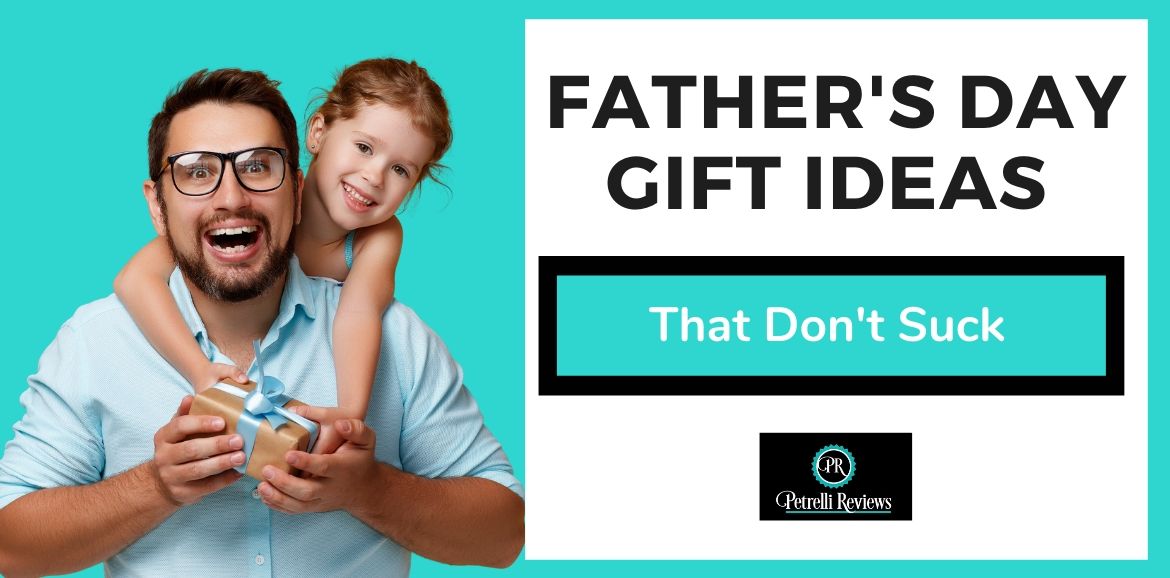 Father's Day made easy
(we earn commissions if you shop through the links on this page)
Ready to put your Father's Day gift giving on auto pilot? If you're anything like me, every Father's Day I'm left struggling with trying to find the perfect gift for my Dad, my father in law and my husband, but not anymore. Finally, I found a quick and easy solution for Father's Day gift ideas. I'm dishing the deets to make your gift giving a breeze too.
Have you ever done a gift exchange where you received multiple gifts over a few days or weeks? Do you remember how fun the gift anticipation was? I certainly do. This concept is where my idea was inspired from. I asked myself could I create that same level of joy, anticipation and excitement in an easy to find Father's Day gift. The answer was "heck yeah"!
My secret weapon is a website I discovered called Crate Joy . A place where they have literally 1000's of done for you gifts for every type of person or interest all in one place. Heck, you can order the perfect gift without ever leaving home. They have the option to send one curated box as a stand alone gift or choose different subscription lengths like monthly reoccurring, bimonthly or annual themes. Talk about a fun and unique experience packaged in a cute box ready for delivery to your special guy.
Curious what exactly they offer? I've selected some of the best selling gift boxes and categorized them by interest to save you time. Let's dive in:
For the foodie: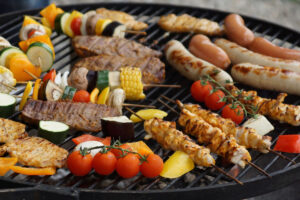 Get
 4 recommended products in each gift box that were hand selected by a certified BBQ pitmasters who have taken the time to research, taste, and try every supplier in the industry. Try your hand at the new recipe provided in the box to experiment with new sauces, rubs, accessories, and more! Plus access to their members only Facebook group where you can indulge in more recipes, videos guides and foodie bliss!. 
Under $30
Get healthy jerky delivered to your door every month featuring different flavors, spices and textures. No MSG, nitrates, nitrites, or high fructose corn syrup. Choose your bag sizes, perfect for snacking needs! FATHER'S DAY gifts ship immediately. $15.
For the adult beverage connoisseur: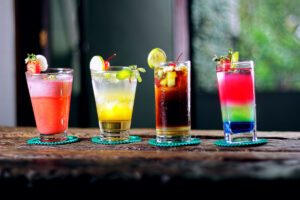 Shaker n Spoon: Make amazing drinks, they'll teach you. 
Each month you get 3 unique recipes by top bartenders. Each box contains everything you need (except the booze) to make 12 drinks (4 from each recipe) . Think syrups, bitters, mixers, garnishes & more. You supply the liquor & become your own master bartender. Each box revolves around a different type of liquor for a unique "experience" gift for any occasion. Monthly enjoyment cost under $40
For adventurers: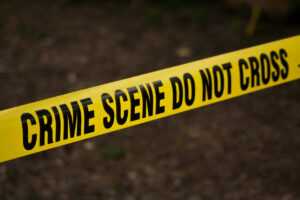 Deadbolt Mystery Society: Unbox a mystery! Solve a crime! Close the case! 
Get a box of mystery, clues and a case file. Dive into compelling storylines and characters. Be the detective so you can solve the case and deem it as closed!! Each box can be done alone or used for quality time with up to 4 people. Stand-alone stories don't require other boxes to complete the mystery. Interactive, online components that bring each story to life before your eyes. Under $25
ParaBox – Paranormal Mystery Tees
Paranormal t-shirts with hidden elements on their website that can lead you to win some FREE Merch!
Each month receive a new paranormal soft style tee & info card about that month's theme. For added fun the shirt & card contain clues to find a hidden password for use on their website. Correct entries are entered into a raffle for free merchandise. Cost under $20
Selfcare:
BroteinBox: Discover new high-protein snacks every month!    
BroteinBox sends healthy delicious, protein-packed snacks straight to your mailbox every month. Receive 10-13 full-sized items with new products or brands every month. Example items include protein bars, jerky, protein chips, or other healthy snacks. Under $40
For the dude who hates shopping for clothes: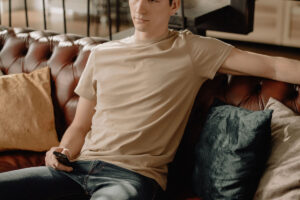 Each month your guy will get a high-quality t-shirt, boxer-briefs & pair of socks. Amazing quality basics delivered so your favorite Dad won't have to think about shopping for essentials and you won't have to look at undies with air conditioning holes, lol . Under $20
This box sends limited edition tee shirts from actual Breweries around the world. Custom designs each month plus COLLECTORS ITEMS provided by the Brewery, depending on the materials they work with. JOIN their CLUB under $20
For the fashionista: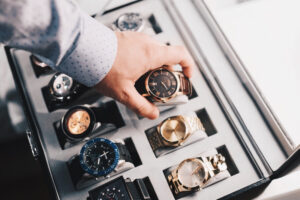 Luxury Watch Club of 100% Custom Automatic Watch with optional customization. Plus be automatically included in their quarterly Rolex Giveaway! Say what!!! Yes, please 🙂
Get exclusive di
scounts on Rolex, Audemars Piguet, Patek Philippe and more! 
$115
Premium dress sock box plus signature style card unlike others. Socks that will stay in place and keep you comfortable all day with 100% satisfaction guaranteed. They even offer free shipping, returns and exchanges. $15
Collector: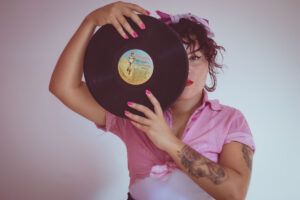 Vinyl records by the box. Each box has a mix of 10 up-and-coming musical artists contained on high-quality colored vinyl. Unique and for the music adventurer! Under $30
Get a box of 15 collector's comics – new issues, back issues, #1 issues, and variants. Did I mention there is at least $60 worth of comics in every box. All comics are first prints in new condition. Message them a list of your man's favorite characters and they will try to include them. Plus a bonus monthly newsletter for comic book fans. Under $30
Merchandise Mystery Box of Pro Wrestling items ranging from DVD's, T-Shirts, Posters, Action Figures, Signed Photos & MUCH MORE! You never know which merch it will be: WWE, AEW, TNA, ROH or Independent companies through the US. 6-8 items per box. Under $25
Hobbyist: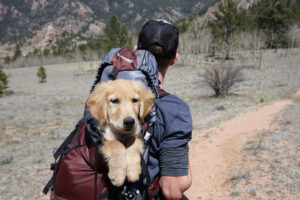 Get the gear you need to get on the trails! The Hikewize subscription box is filled with hiking gear and general trail tips and advice perfect for hiking. The typical box value is $150 – $200 but you can get your gift for that special someone here for just $55
A curated box of 12-24 premium flies, essential fishing items,  Fly Guide, and stickers. Plus a membership to Trout Unlimited. Perfect items for every fishing skill level. Under $40
This is just a small selection of what the Crate Joy site has to offer you for Father's Day gift ideas. You're sure to find just what you're looking for. Gone will be the days of gifting stuff they don't want or asking for the receipt for.
So go ahead, save the day and gift away!!!! You are welcome 🙂
*Disclosure: From time to time we promote, endorse or suggest products or services of others. In most cases we will be compensated as an affiliate with commission or with a free product to review or use. Using our links is NO EXTRA cost you and often offer allows you additional discounts from our partners. Recommendations are always based on our personal belief in the quality and value of the product or service. Read more about it here